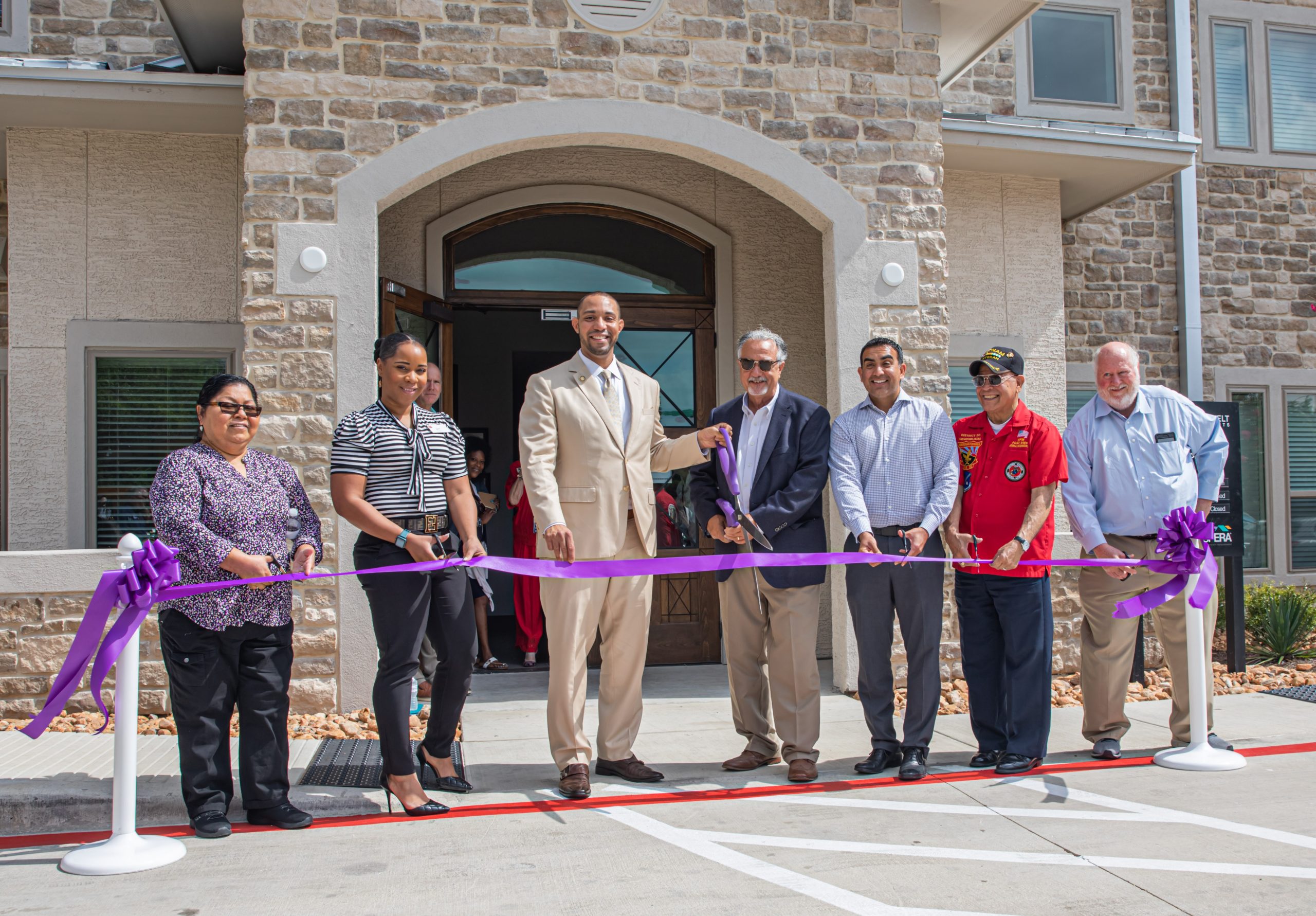 (June 25, 2021) San Antonio, Texas — Prospera Housing Community Services celebrated the ribbon cutting of its newest affordable housing property, Village at Roosevelt, located at 1515 Roosevelt, San Antonio, Texas 78210. The affordable housing community is Prospera's 18th community in San Antonio, located near major transit corridors, employment centers, public transportation, schools, restaurants, grocery stores, pharmacies and retail centers.
Population increases and the economic impacts of COVID-19 are driving demand for affordable housing. San Antonio's population is estimated to gain 1.1 million new residents by 2040. Over 520,000 housing units are needed to accommodate future growth (Mayor's Housing Policy Task Force, 2018). The COVID-19 pandemic further exacerbates the affordable housing shortage for residents, especially communities of color, who have been disproportionately affected.
"Prospera has a long history of creating and caring for communities across South Texas,'" said Gilbert Piette, Prospera's Executive Director. "Village at Roosevelt marks Prospera's continued commitment to provide affordable housing with support services to even more Texans."
The Village at Roosevelt is a multifamily housing community with 49 of the 57 units available for low-income residents. A mix of one, two and three-bedroom apartment homes are now leasing to families and individuals living at or below 60% area median income (AMI), with more than half available to residents with incomes at and below 50% and 30% AMI.
As part of U.S. Housing and Urban Development National Neighborhood Networks Program, Prospera is addressing Social Determinants of Health (SDOH). Onsite resident service managers will provide programming and services including youth education and development, adult education, community education, case management, financial literacy, food security, health and wellness, and social and community engagement.
Prospera worked closely with The San Antonio Lighthouse for the Blind to design apartment homes for visually or hearing-impaired residents that include open floor plans, textured hallways, light-colored walls with darker trims, strobe-light fire alarms and doorbell flashes. Prospera also worked with the City of San Antonio's World Heritage Office to design accents reminiscent of Mission Concepcion.
Funding was provided through U.S. Housing and Urban Development (HUD) Community Development Block Grant (CDBG) administered by the City of San Antonio, HUD HOME funding administered by Bexar County, TIRZ 32 funding, HUD FHA financing and tax credit equity from Wells Fargo Bank, N.A.
"Wells Fargo is proud to be a part of this great project, which will support South San Antonio and address the affordable housing needs of its residents," said Misty Ramsey, Vice President of Community Lending and Investment at Wells Fargo. "We are honored to work with Prospera on these much-needed projects, and we are excited to see how these new amenities and services will impact the community and the San Antonio Lighthouse for the Blind."
Watch video of the event here.