Donate
A Video Message from Gil Piette, Prospera's Executive Director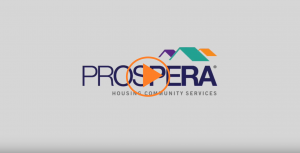 Prospera is participating in the Big Give Emergency Relief campaign during the COVID-19 pandemic. If you would like to donate directly to Prospera, click on the Donate button below. 
We appreciate your support and together we can make a difference in building community and improving lives through safe, high-quality affordable housing across South Texas.
PROSPERA residents and communities are very grateful for your donation! We directly apply all donations to our Resident Services programs.
Because of your support in 2019…
767 youth residents participated in the after-school program/scholastic tutoring at a Prospera property. Some of these youth also enjoyed Explore College Day field trips to learn about higher education opportunities and celebrated the end of the school year with outdoor activities at summer camp.
Approximately 200 senior residents enjoyed Silver Senior Day with field trips across South Texas helping to reduce social isolation and build community fellowship.
Approximately 4023 adult residents participate in parenting classes, financial literacy, health and wellness classes, community engagement, food assistance and job readiness classes to help improve their lives and the lives of their family members.
Affordable housing IS prevention for homelessness. By offering services on education and college preparedness, health, needs assistance, financial literacy, job preparedness, etc., together, we help residents with a hand up not a hand out.
PROSPERA is here for our residents who aspire to rent affordable, secure homes by maximizing life-stabilizing, transformational services. Our residents are fully engaged in the activities and programs that make life better for their families. Each donation received makes a huge impact on our success, and we all appreciate your support.
Want to provide a donation of $25, $50, $100 or more to Prospera? Click the "Donate via Paypal" button below.
OR
To mail in a donation:
1. Make a check payable to: PROSPERA HCS
2. On memo line, please indicate that the donation is for "SERVICES"
3. Please mail your check to: Prospera Housing Community Services
3419 Nacogdoches Road, San Antonio, TX 78217