Holiday Spirit in Action
On December 2, 2016,
Unfolds a beautiful and remarkable scene,
PROSPERA's "elves" work hard as a team,
During the Elf Louise Christmas Project—a united machine.
The desire to give back is at PROSPERA's core.  PROSPERA's San Antonio employees exemplified the spirit of giving by participating in the 2016 Elf Louise Christmas Project.  Through this partnership, PROSPERA employees dedicated their time in "Santa's Workshop" as checkers and schleppers, providing gifts and putting smiles on the faces of Bexar County's children.
"We are one community and we have to learn how to uplift each other because it takes a village to make it work and every little bit helps," states Shemeka Woodson, Director of Resident Services.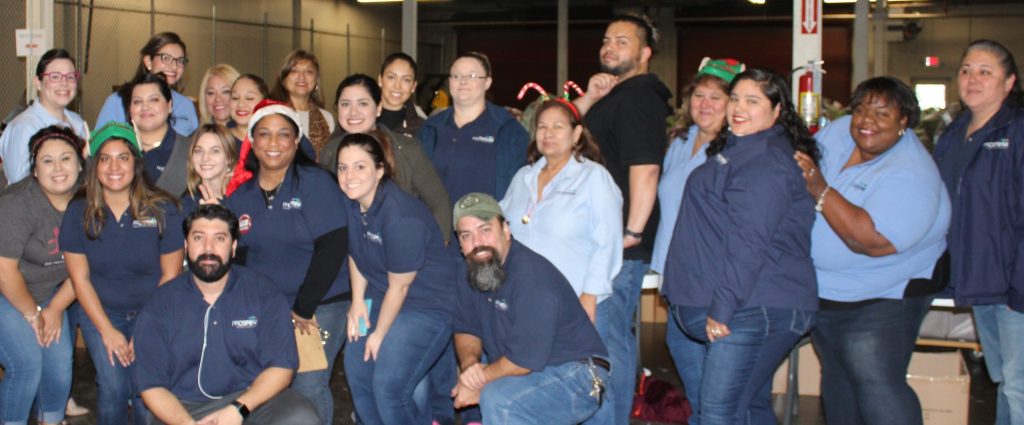 PROSPERA's Corpus Christi staff, for the third consecutive year, volunteered at the Minority Advancement Project's Coats for Kids Drive. PROSPERA is grateful to work with volunteers who dedicate time and energy towards helping others, improving the quality of life for their fellow community members.