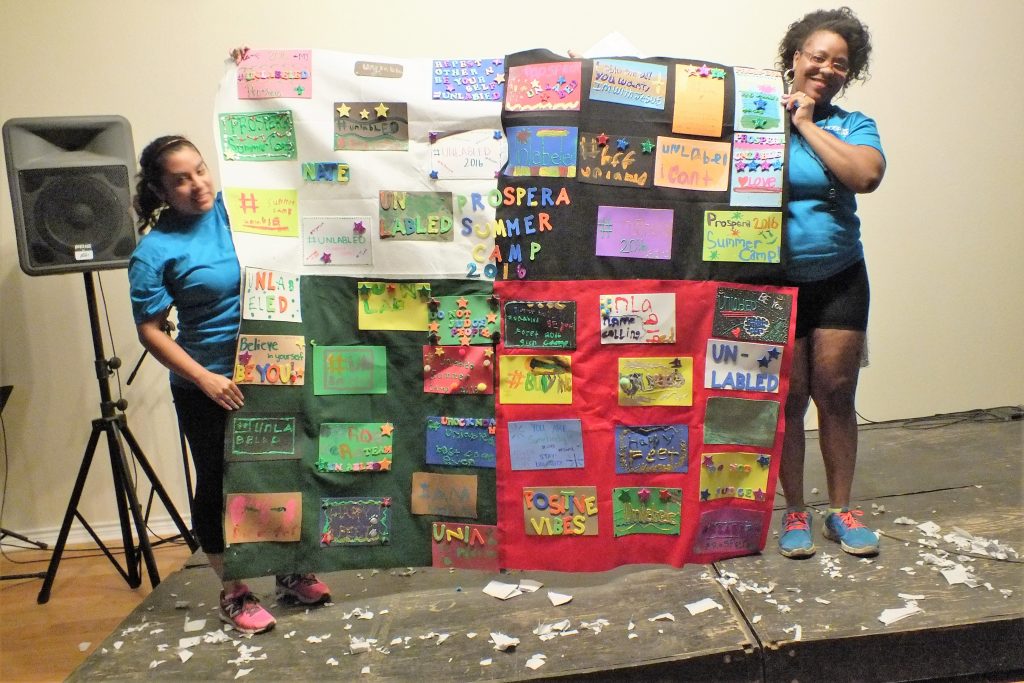 Local, Affordable, Housing Nonprofit Organization raises funds to give  future leaders a healthy and active summer
SAN ANTONIO, TX (August 12, 2016) – San Antonio based nonprofit affordable housing organization, Prospera Housing Community Services (Prospera HCS), offered top performing youth residents that otherwise could not afford the opportunity, an enriching learning experience to get the most out of their summer – more friendships, more accomplishments and more belonging.
The 11th Annual Youth Summer Camp experience was held at Forest Glen Camp located in Rosebud, Texas from August 12th-15th, 2016 with campers ranging ages nine to seventeen. The 2016 camp theme is: #UNLABELED, encouraging youths to kick societal labels and learn self-discovery while accepting peer diversity.
Prospera HCS Annual Youth Summer Camp is the ultimate reward for youth residents who excel during the organization's afterschool programs. "It provides future leaders an active and healthy summer where they will be involved in experiencing adventures, learning new skills, sharing interests with friends while exchanging plenty of high-fives along the way," says Shemeka Woodson, Assistant Director of Resident Services.
Campers enjoyed various team building activities and transformative challenges such as zip lining and rope courses, rock climbing, swimming, sports, arts and crafts, teambuilding activities and more. "This was my first time going to any camp! I work really hard to keep my grades up and help out in the Community Learning Center" says 11-year-old Cunningham Manor Youth Resident, Alex Gomez.
With this year's Summer Camp theme being, "Unlabeled," Prospera HCS aimed to inspire individuality amongst future leaders and provide them with the skills required to achieve their goals. They focused on some of the challenges youth face in society today. It also helped the youth understand how freedom to discover their true identity without limitations is one step closer towards accomplishing their goals.
This opportunity would not have been possible without Prospera HCS' supporters including: 2016 Big Give S.A. donors, clubs, individuals, organizations that either made monetary or tangible donations, those who hosted fundraisers for camp costs, and of course our very own hard working, and passionate staff who held various grassroots fundraisers.