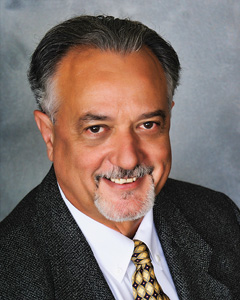 Prospera Housing Community Services is rapidly approaching its thirtieth anniversary. Prospera was established in 1993 to develop and manage affordable housing as well as to provide support services to its residents. Its initial Board held its first meeting under an oak tree.  Since that time Prospera has grown from a ten-property portfolio to a fifty-two-property portfolio spanning all South Texas from Austin to Brownsville.
Gilbert Piette, who has served as Prospera's Executive Director and as the CEO of Prospera Property Management since 2008 has announced his intention to retire effective later this year.  When Mr. Piette assumed Prospera's leadership, he had six years affordable housing experience as a member of the Board of Directors for Cunningham Manor, one of Prospera's fifty-two nonprofit housing communities and advanced degrees in business as well as having been a licensed Texas attorney.
Under Mr. Piette's guidance Prospera expanded from Section 8 housing into Low Income Housing Tax Credit development and Low-Income Housing Bond Development. Additionally, Prospera has more fully integrated its mission by strengthening its Services arm. Prospera Services received the nationally recognized Certified Organization Resident Engagement Services (CORES) certification and is the first solely Texas-based direct model organization to do so.  Prospera has also developed a robust program working with various Managed Care Organizations (MCOs) to develop a collaborative program to more effectively address social determinants of health.
Under Gil's leadership, Prospera has grown to approximately 150 employees.  Assets have grown from roughly $18 million in 2008 to $327 million in 2021 consisting of 52 properties comprising approximately 5000 units housing nearly 8,500 residents.  Additionally, Prospera completed construction of a new corporate office building to facilitate its efforts to provide the best in affordable housing, property management and support services.
If asked, Gil would tell you that he feels his biggest accomplishment at Prospera has been to assemble an incredible team of individuals who have taken Prospera's mission to the next level.  He acknowledges that Prospera's strength and standing would never have grown to its current level without the outstanding support and professionalism of Prospera's entire team.
In the coming months, the Prospera Board of Directors, with help from executive search firm Terra Search Partners, will lead a search for Prospera's next president and CEO. Gil will continue in his current role until the Board completes the search process and through transition.  The Board will work closely with Gil to ensure a smooth, consistent operation during the search and transition.
For more information about the President/Chief Executive Officer position, please click here.
To download the position description, click Prospera Housing – President Chief Executive Officer- Position Description.